Imagine: Your Pretty Good PR Plan,
Your Basically There Brand Story,
Turned to Gold. In Just a Few Days.
Ready for a custom public relations & marketing potion for your business?
A Brand Elixir is a fast-track to clarity, transformation, and results.
And you are so ready.
Brand Elixirs are a great solution for newer brands who aren't quite ready to hire a PR or Marketing agency (or an expensive consultant) but who want agency-quality, high-level strategic guidance and powerful brand materials for their website and media outreach, quickly.
I'll mega-charge your brand with the right words, tools and tactics to activate your audience, grow your brand, and accelerate your path to success.Think of it like equal parts strategic advisement (what to do, when and where, and with whom) with a virtual swag bag bursting with brand goodies! During our initial, 2-hour consultation we will delve into your business goals and priorities. Together we will identify the priority ingredients and fine-tune the flavor to create your custom Elixir. At the end of our chat, you'll be feeling super-charged with inspiration and direction, and I'll have my marching orders to transform your almost-there's and action items into amazing, completely taken-care-of deliverables (which you can then implement/share with your team, vendors and future agency partners).

How it works
First: A Little Bit of Preparation
I'll send you my Brand Elixir Potion Guide to help you distill your big idea, your brand concept and immediate needs into a working recipe for success. Before we meet, I'll review your responses and begin musing, researching and getting everything in order.
Then: One Intense, Mega-Rewarding Strategic Showdown
We connect for a 2-hour Skype session to chat strategy, copy, customers, competitors and priorities. During that conversation, we agree on a set of deliverables (usually about 5) that I will create for over the next several days. While I am busy making magic; concocting your potent pitch letters, your savvy sound-bites, clever copy, outstanding email auto-responders, you can sit back and binge watch the show of your choice. Suggestion: Lost Girl
Lastly: A Delicious Final Brew
I will deliver your custom Brand Elixir via Google Docs and give you a few days to digest it all and make any notes, questions or requested edits.  Then, we wrap it all up with a 30-minute Skype session where I can provide additional clarity or impromptu changes to ensure everything is utter perfection. The whole thing usually takes about a week.
Bonus: A Boost for the Week After
You may have questions or need additional direction as you work to implement your Elixir. Over the next week, I'm available to you for quick feedback and email support (and you stay on my radar for ongoing opportunities and occasional just-because goodies). Moving forward, I'm never more than an email away for quick feedback or a la carte consults at a reduced fee (only available to Elixir folks).

What I can create for you
During our initial session, we'll identify the ingredients for your custom Brand Elixir, which typically includes a PR/Marketing/Website roadmap and a few extra copy-heavy documents. We'll agree on the deliverables together (usually about 5), but they may include a mix the following:
A brand-spanking new About Page

A bio so good it sings

Promotional copy directions for your homepage

Name ideas for your new company

A brand manifesto or artist statement

A list of annual story ideas to promote your brand (and when to pitch the media about them)

A series of press materials (press release, fact sheet)

An email template to get editors excited about your brand

An email template to ask a fashion blogger to collaborate on a campaign

List of important updates/tweaks to make to your website/social platforms

Professional referrals (PR agencies, graphic designers, project managers, interns)

Love for the Elixir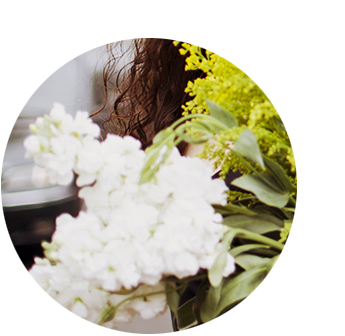 "Crosby is very knowledgeable and really took the time to walk me through the launch strategy we discussed and made sure I was confident about how to execute the various components. She quickly understood our brand aesthetic; her social media content in particular perfectly captured our voice."
---
 Lulu Hammisou, Grey Parachutes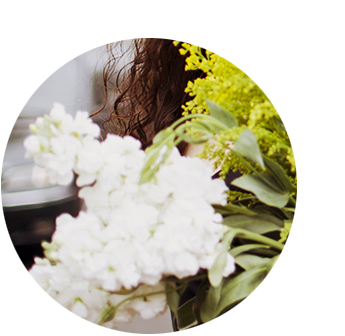 "My Brand Elixir session totally blew me away! Here I was, looking forward to a call to get your feedback on my brand language and website. Instead you zoomed in on my talents, passion and tucked-away dreams, and wrapped it all up into a genius strategy, with clear priorities, and a manageable to-do list to help me bring this new direction to life. Crosby for President!"
---
Astrid Mueller, Atelier Giselle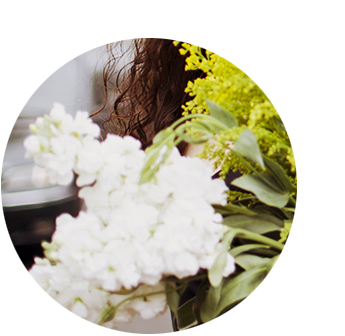 "Crosby! We are so stoked you came into our lives! We are feeling inspired, excited, and rejuvenated about where our business is headed. The whole Brand Elixir process was awesome"
---
Seandra Case, Melyssa Johnson, Showcase

Am I the mage for you?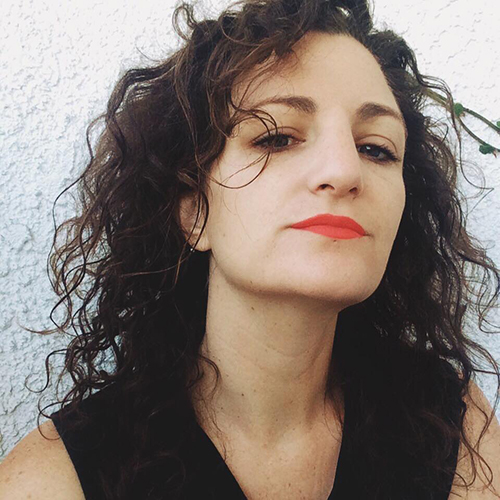 My own mix of magic comes from an ability to quickly craft irresistible, on-brand copy and creative campaign concepts that spark emotion and action, while being mindful of goals, priorities and budgets. But it's a bit more than that. I've got an alchemical sixth sense for turning, tweaking and polishing pretty good communication strategy into pure gold.
I am a fashion brand, blogger and agency strategist. But really, I'm an idea alchemist. I just can't help it.
I pull from a decade of tactical, award-winning experience in lifestyle and fashion public relations, digital marketing, social media, and content strategy for consumer brands, as well as blogging, copywriting, and SEO for more than 50 brands and agencies, including PR Couture. Most recently I established and then directed the social media department for a digital marketing agency that Ad Age regularly names to it's "Best Places to Work List," (and where my work for Charlotte Russe was called a "Social Media Supernova," in USA Today). Over the past decade I've worked with large brands like Quiksilver, CND, Charlotte Russe, Eagle Creek and Sutter Home, as well as smaller brands like Sky Collection, Les Lunes and ScandiCandy. Together we have uncovered exciting ways to capture brand essence and voice, and to effectively engage and activate today's social consumer.
When I'm not helping brands boost their impact and managing PR Couture, I train aspiring fashion publicists and independent designers in public relations and digital marketing strategy. I have a Master's Degree in Mass Communication and Media Studies and wrote the first academic thesis about Fashion PR (in case nerding out about the fashion industry is an interest of yours as well!).    

Your Investment
Your Brand Elixir will get you ready for the next level with a strategic consultation and deliverables that span website copy, pitch angles and marketing priorities:
The whole magical she-bang includes:
A 2-hour consultation ($1k value)
5 deliverables (hard to say, but at my last agency job my PR/Marketing roadmaps alone cost upwards of $15k)
A 30-minute review consult ($250 value)
Email support for the next 10 business days after we wrap ($1k value)
30% off PR Couture Media Lists & our Fashion Buyer List
Ongoing access to my referral network and quick email gut-checks (priceless)
Your investment is $2,000 and approximately 5 hours of your time.
(Most boutique PR agencies charge a minimum $5k monthly retainer and a 6-month commitment).
Now Booking Limited Spots for 2016
(please note I will not be conducting any Elixirs between July 15-October 15)
If we are booking more than 30 days out, you have the option to hold your spot with a 50% deposit with the remaining balance due 48 hours before our session – otherwise payment is due when you book your Elixir. To sign up or to email to ensure that a Brand Elixir is the right fit for you, click "tell me more" to send me an email.


More Elixir Love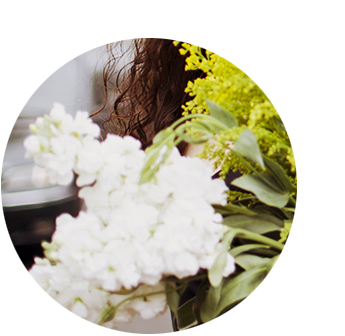 "When I started going through our custom Brand Elixir I felt pure joy and amazement. I was amazed that someone could understand us better than we even could. Everything I read was like, YES!!! How did she know!"
---
– J.M., Lions in Four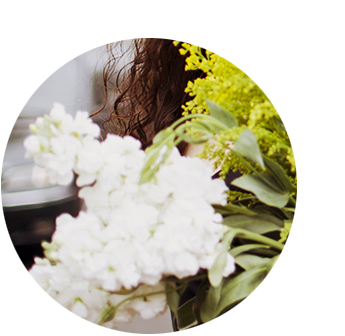 "It's hard to start a company from nothing on your own dime, and your service was like a crash course in brainstorming. Working together I was able to make a connection between my clients and our product that changed everything. I wish I could keep you on speed dial as you're a wealth of knowledge. I'm forever grateful for your help!"
---
Darylynn Alaya, Darylynn Eyewear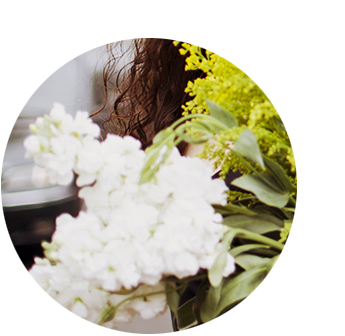 "We love your direction. We chose you because we enjoy the way you write –  its funny, fresh and light with just the right touch of class. When something new comes through, everyone rushes to sit around me and I am obliged to read it out loud. Beautiful brand manifesto."
---
Maria Lopez, ScandiCandy