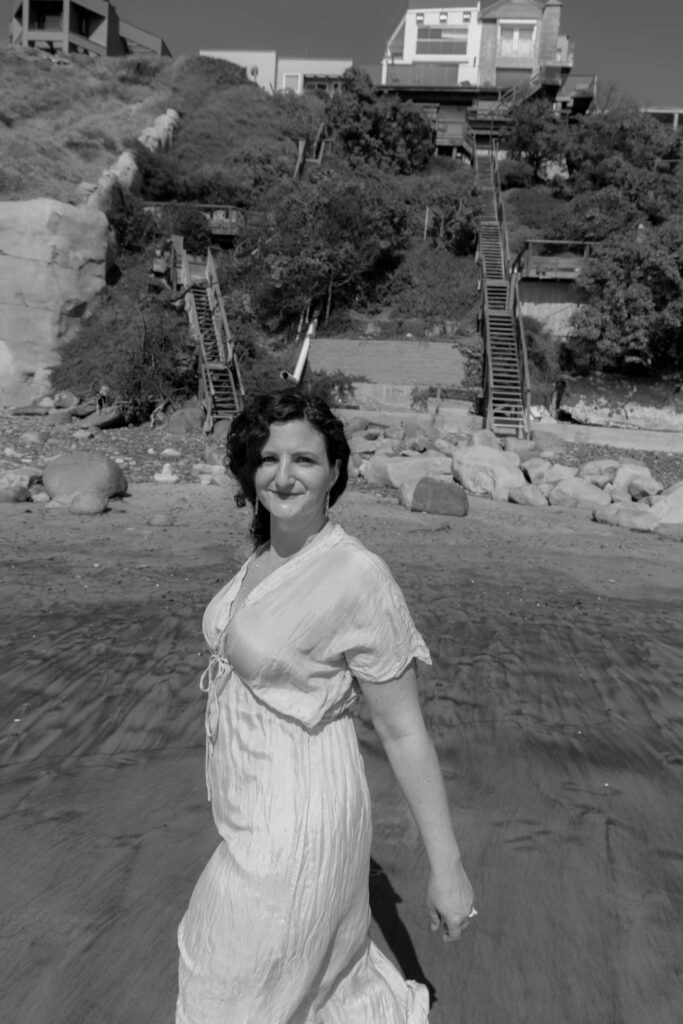 I am a certified Empty Out Practitioner and certified Body Breath Method Guide. I have completed the Integrated Somatic Parts Work certificate from the Embody Lab and have received training in the UZAZU method of emotional intelligence. I have completed Erin Lindstrom's Dynamic Coach Training and have spent the last decade mentoring/coaching/advising creative professionals.
I bring nearly 20 years of experience in brand development, digital marketing and public relations as both a strategist, writer, and adjunct professor. Most notably, I am the founder of one of the top global PR brands, PR Couture, which I recently sold.
I hold a Masters degree from San Diego State University in Mass Communication and Media Studies. My academic thesis was the first to explore a theoretical framework for fashion public relations. I graduated with honors from Pitzer College with a combined degree in Media Studies and Gender/Feminist Studies, where I co-directed a documentary about dressing up, wrote a 20-page paper on menstruation and took classes in modern dance.
I live in San Diego with my partner and our son.
Crosby is a treasure trove of wisdom who takes the time to listen, dig deeper, and understand the people she works with as full humans. She possesses the power to make the complex so simple, and with her guidance and support, I'm confident, prepared, and genuinely excited for all that's in store for my future. That is the magic of Crosby!
Gabriella Layne
Crosby is equal parts business strategist, life coach, communications expert, confidante, and friend! Working with Crosby has helped me grow tremendously! She not only gave me tactical advice but helped so much with my mindset, Thanks to her I've grown my business immeasurably, while the best is yet to come.
Lindsey Smolan
and this is the story of how I got here.
There I was, following along with an Instagram dance class in the middle of my kitchen, phone perched precariously on the air fryer, mind buzzing with idea after brilliant idea for my business. For my life. Finally.
It was early 2020. The world was shutting down. But I was opening up.
In the midst of all the unknowns and orders to stay at home, I had started dancing again. Dance is one of those things I habitually forget I love and then have to re-remember. (Do you have something like that?)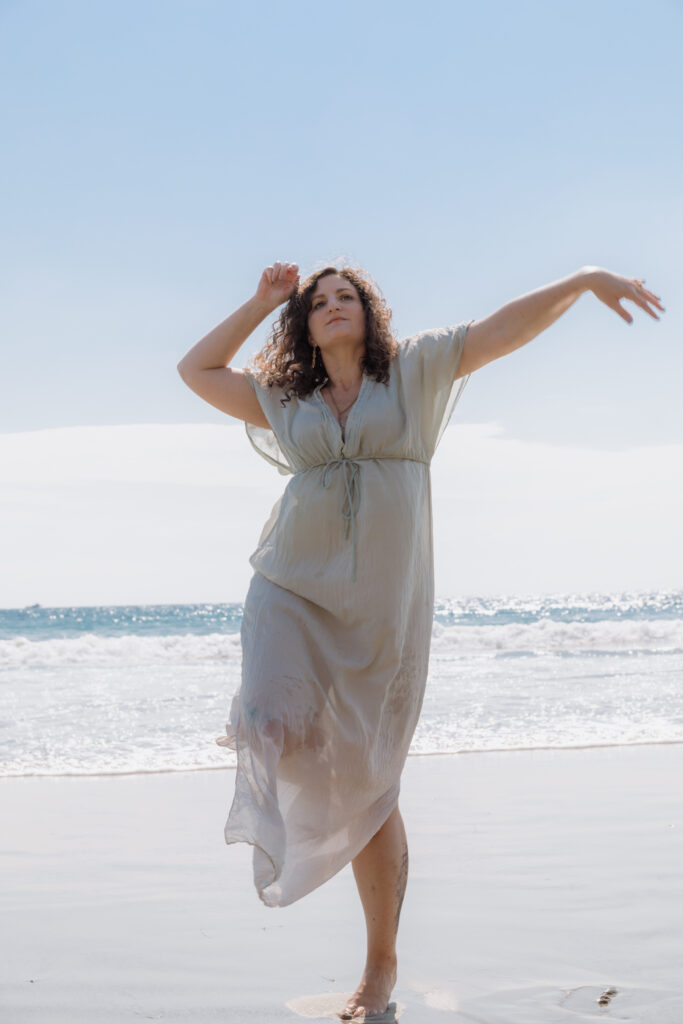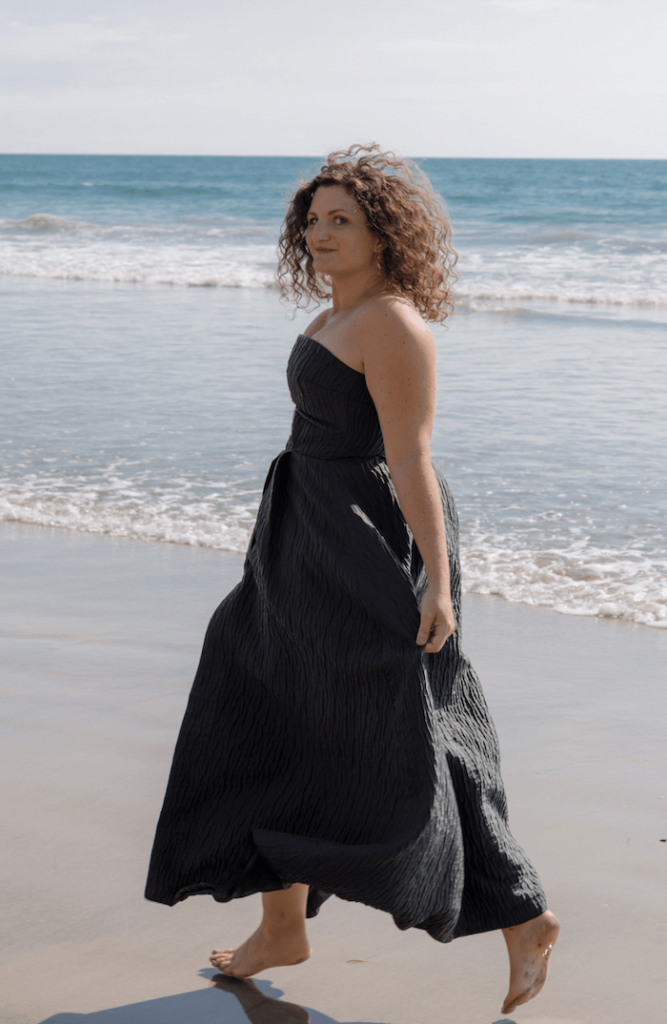 My housebound dance parties led me to the field of somatics (a wide field exploring mind-body connection), and I dove right in.
I quickly found two significant benefits from incorporating intentional movement into my life. First, my efforts often uncorked ideas and inspiration in areas that previously felt blocked. And second, when challenging situations presented themselves, I discovered I had a greater capacity stay centered, calm, and embodied. Plus, I was having fun.
It was pure magic.
To my delight, as I started incorporating more body-based techniques into my coaching practice, my clients also discovered greater self-trust, clarity and joy with mind AND body in conscious conversation, 
Today I'm continuing to explore and uncover new facets of this work. And, I'm deeply honored to help women in and around life's mid-point (my preferred way of saying midlife) reimagine and reorient toward being their own muse and making life, art.
"I think everything in life is art. What you do. How you dress. The way you love someone, and how you talk. Your smile and your personality. What you believe in, and all your dreams. The way you drink your tea. How you decorate your home. Or party. Your grocery list. The food you make. How your writing looks. And the way you feel. Life is art."
- one of my main muses, Helena Bonham Carter
more teachers, guides, artists and friends who have inspired and informed my work (even if they have no idea)
Amy Oscar, Dylan Newcomb, Emily Kelly, Stacey Fruits, Bridget Pilloud, Jess Grippo, Sarah Durham Wilson, Celeste Snowber, Dr. Alex Juhasz, Starhawk, Marion Woodman, Tori Amos, Kate Bush, Anais Nin, Marlee Grace, Cheryl Pallant, Laura Valenti, Bonnie Bainbridge Cohen,